Buy, sell and manage Whisky & Spirits
The ultimate platform for discovering, buying and selling the world's most sought-after whiskies and other liquors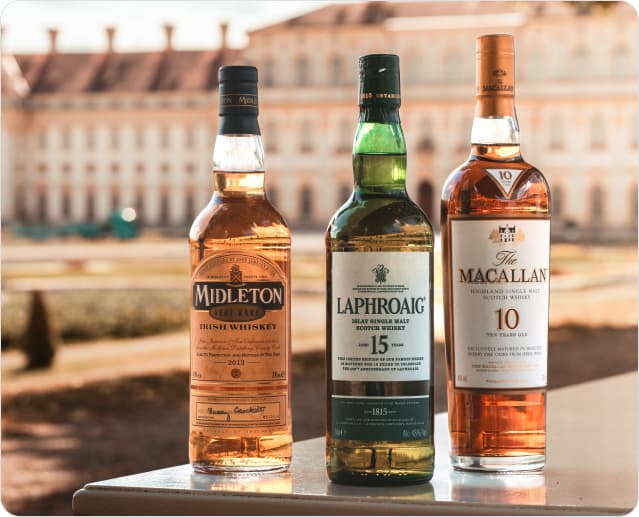 The fastest and easiest

way to sell
Create offers with only two clicks or sell directly to buyers in a couple of seconds
Start Selling
Why Spiritory
Spiritory is the ultimate marketplace for discovering, buying, and selling the world's most sought-after whisky and other liquors. Using the Spiritory, you can buy and sell in seconds, manage your collection - anywhere, anytime.
You determine what you pay
Spiritory is a live marketplace that functions like a stock market, where sellers place Asks and buyers place Bids. When a Bid and Ask meet, the sale is executed, automatically and instantaneously. We are the first platform where buyers can determine what they are willing to pay for a product.
Every product on Spiritory will be digitally verified by our team of experts before buyer has to pay. Sellers only send the goods when buyer has paid the product. Spiritory also gives you access to real-time market data, market prices, market values, last sales and many more, allowing you to sell and shop smarter.
Your Portfolio and Inspiration
Upload your collection to track changes in its value and gain valuable statistics, charts, and overviews. With Spiritory you can manage your bottles with ease and get inspiration at the same time. Check our daily inspiration, like personal recommendation and curated Collections from experts and industry heros.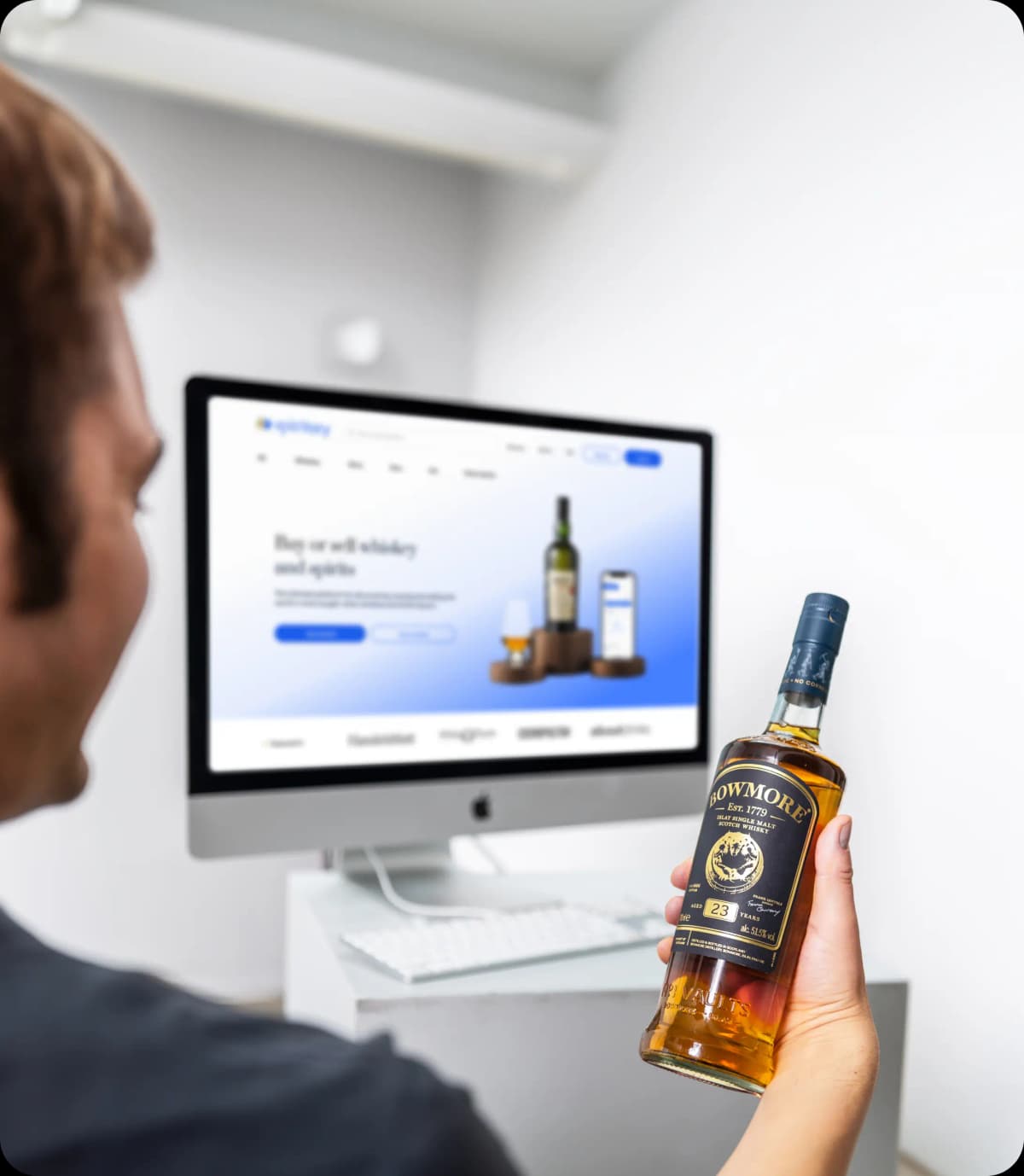 Missing a Bottle?
We are constantly adding new bottles to our database. If you can't find the bottle you are looking for, please suggest it to us and we will add it to our database.
Suggest a Bottle
Download the App
Buy, sell and discover your favorite
bottles - anywhere, anytime.